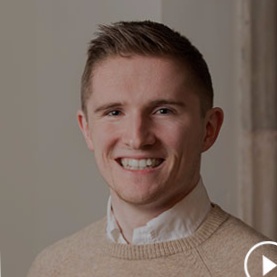 Mercy Law Resource Centre is delighted to welcome Conor Casey, Yale Bernstein Fellow, to Mercy Law Resource Centre. Conor previously interned with MLRC in May 2015.  For the coming year, Conor will act as a Research and Policy Officer and assist our advocacy and policy objectives in relation to utilizing international and supranational law to promote domestic legal change. This will primarily involve continuing MLRC's engagement with international human rights bodies which supervise Ireland's obligations in the field of housing rights; including the UN Human Rights Council, the UN Committee on Economic, Social, and Cultural Rights, the UN Special Rapporteur on Extreme Poverty, and the Council of Europe. It will also involve spearheading MLRC's strategy of utilizing the critical findings of these international human rights forums to generate political pressure and impetus for legal and policy reform.
Prior to attending Yale, Conor completed an LLB (Law) degree in Trinity College Dublin in 2015. During his time at Trinity he was also elected a non-foundation scholar. Conor also spent a year working as a legal researcher to a Senior Counsel of the Bar of Ireland. During this time, his work focused on the field of European Union law, international environmental law, refugee and asylum law, and European human rights law. In this capacity, he was a member of the official Irish delegation to a case before the United Nations Aarhus Convention Compliance Committee, and assisted in the drafting and preparation of Ireland's written and oral submissions. He has published work on constitutional, immigration, and human rights law in leading Irish law journals.
We are delighted to welcome Conor to the MLRC team. There is no doubt that Conor's extensive research and advocacy experience will hugely support and strengthen MLRC's current policy work.