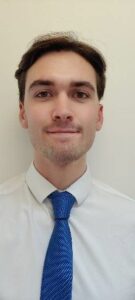 "I thoroughly enjoyed my time interning with the MLRC. Everyone working there was incredibly welcoming and the structure of the internship was incredibly flexible, allowing me to manage my commitments to work and academics while also volunteering with MLRC. The online experience was seamless with regular video calls allowing me to feel a part of the group and engage with permanent MLRC staff. I was initially disappointed that public health advice had not proceeded to the point where we could return to the office but this was a suitable, enjoyable alternative.
The work with MLRC was varied and always interesting. I received insight and experience working in research, communications, and policy and was able to gain insight into their day to day work. It was a thoroughly rewarding experience allowing me to see how legal work can truly help people. Having completed my thesis on "Housing Rights in Ireland", it was incredibly insightful to begin to work with MLRC to see first-hand the issues that affect those without homes in Ireland. The internship also gave me useful, practical research experience ahead of starting my role as a Judicial Assistant in the Courts Service. I would highly recommend anyone interested in public interest law or housing to apply for an internship to gain such valuable experience."
Hugh Ó Laoide Kelly
Share This Story, Choose Your Platform!